It seems that whenever I return from Seattle, I am more inspired to write, bake, and deepen my yoga practice.  I feel more like myself in Seattle.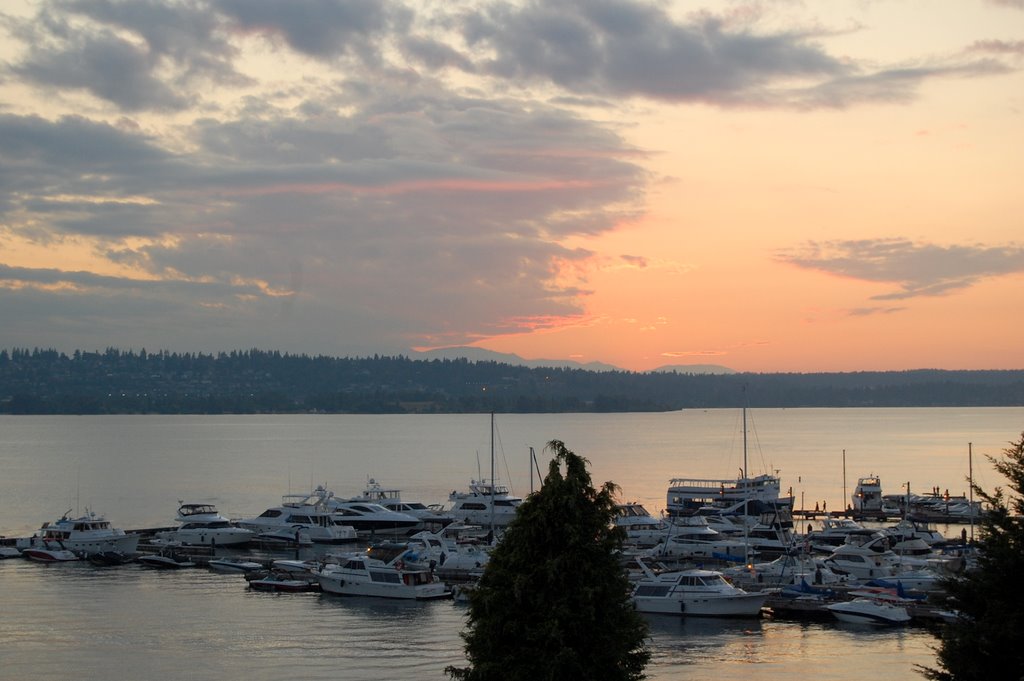 I think it's because there are mountains, trees, vegetarian fare is easy to find, good coffee is on every street corner (local coffee shops, not Starbucks) and my family is pretty darn awesome.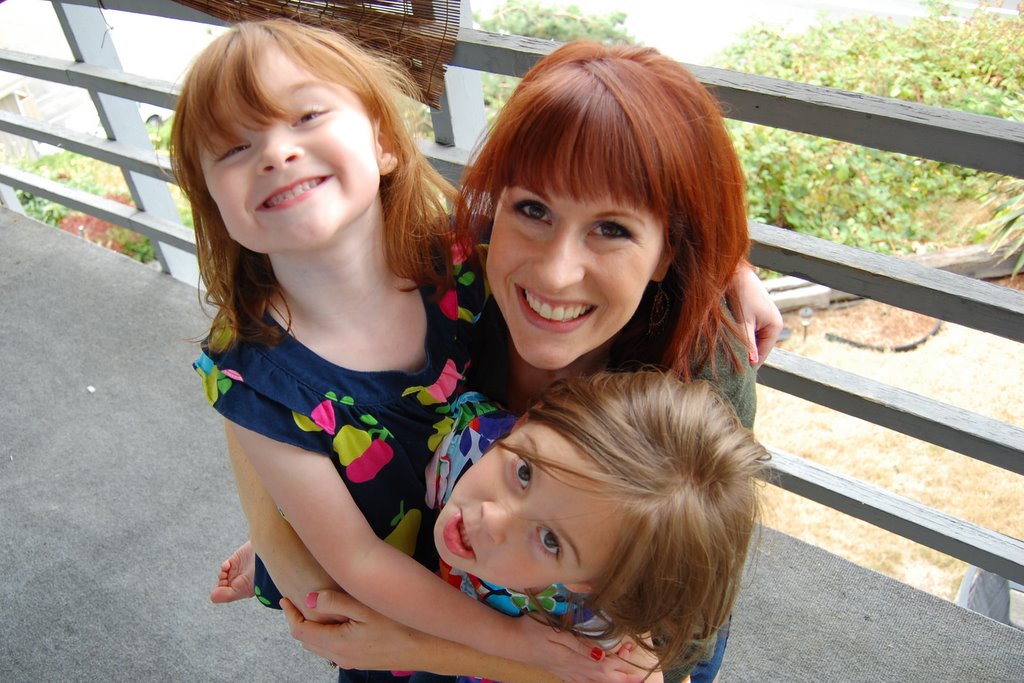 I like to think my super-cute & super-silly nieces get that from me.
In addition to lots of good food, good yoga, and good friends & family, I was in a wedding!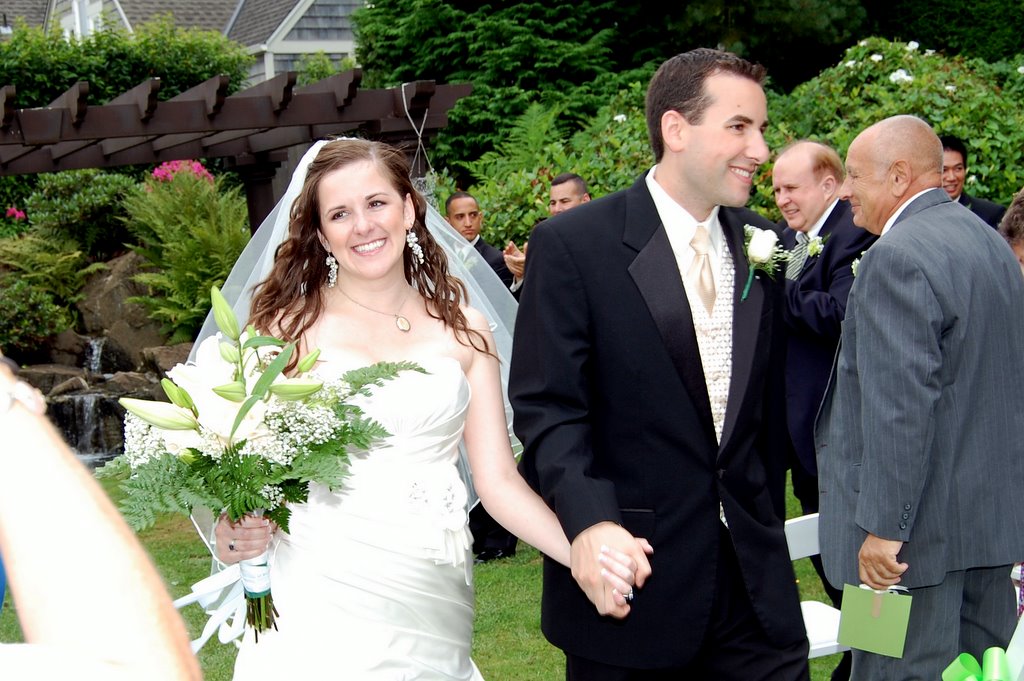 My friend Sarah's wedding was a beautiful & joyous occasion.  So much that her puppy, Peanut, decided it would be a brilliant idea to chew on my lens cap.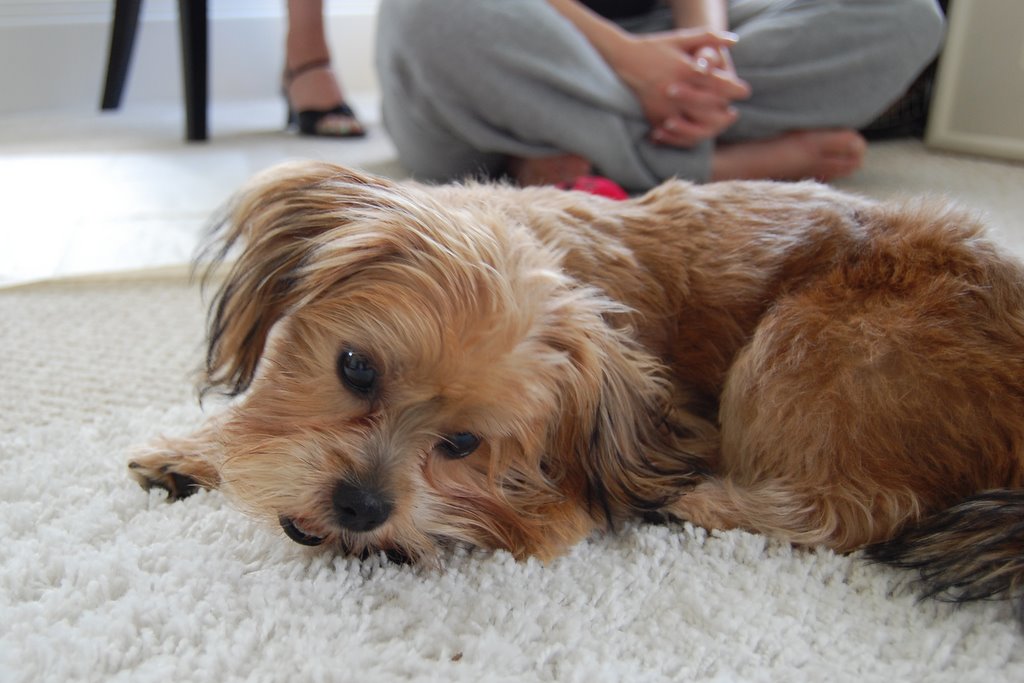 And eat my make-up brushes.  But we won't talk about that.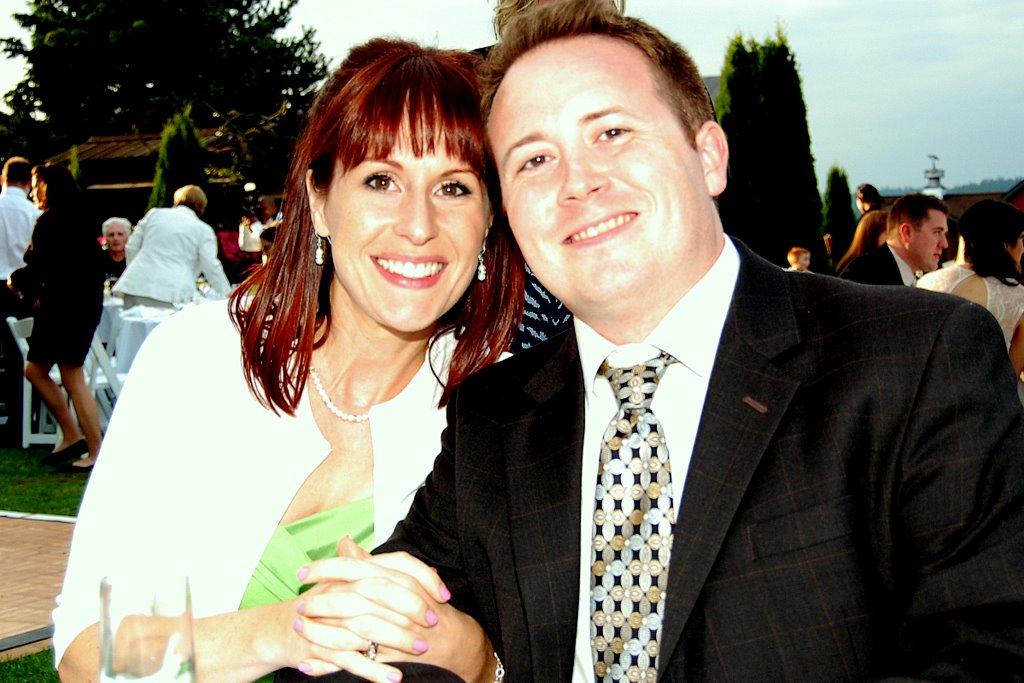 Being the dutiful bridesmaid, I made sure we had some treats to snack on while getting ready.
I found some delicious cookies at Trader Joe's.  The secret ingredient?  Malt balls.  Sounds weird, I know.  But, the chopped up Whoppers made the cookies seem sort of carmelly.  Everyone loved them, so I thought I would recreate these little guys at home.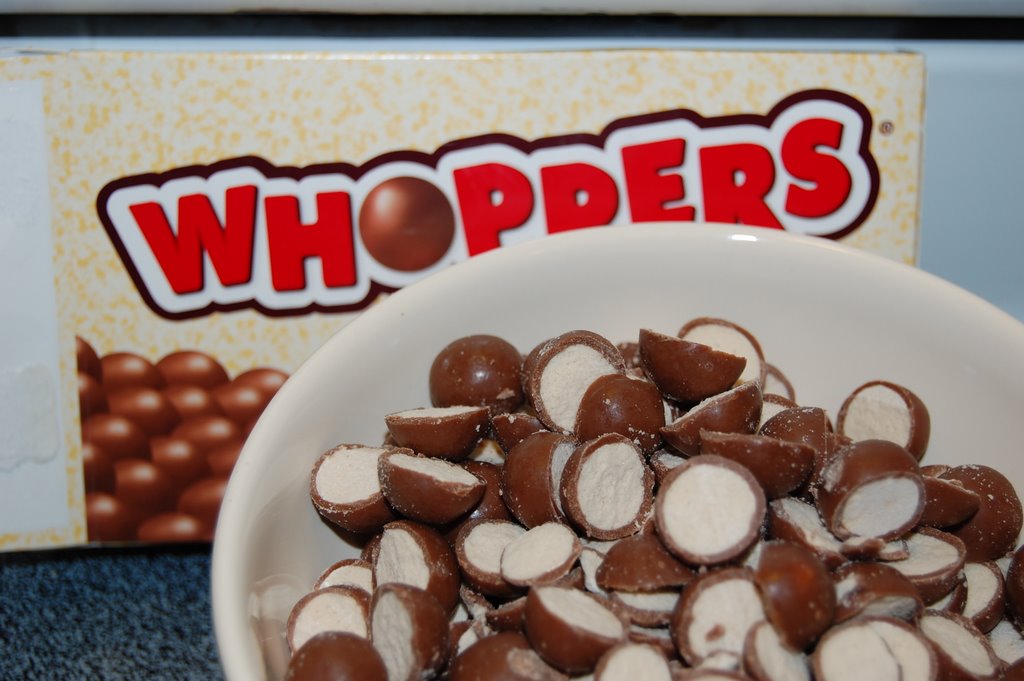 I went to Walgreen's and stocked up on these candies.  Instead of using a bag, I just stuffed the Whoppers into my purse.  I'm sure the cashier thought I was going to sneak into a movie.  I'm a pro at hiding candy like that.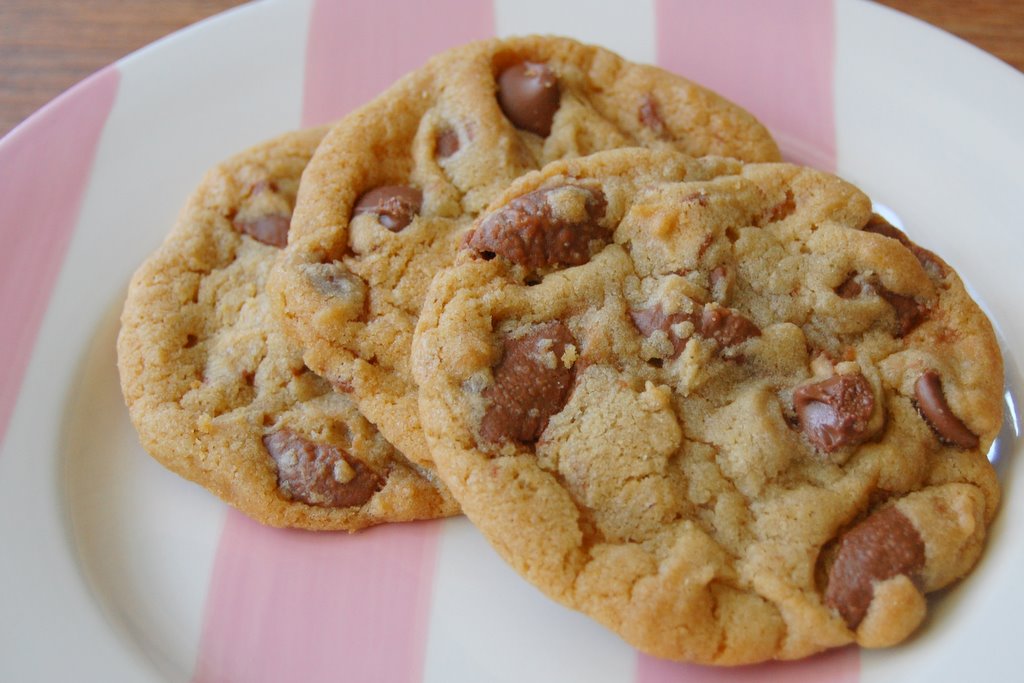 I wanted to make the Whoppers the star of the cookie, so I went with my basic chocolate chip cookie recipe and used Whoppers.
Whoppers Cookies
Here's what you'll need for success:
3/4 cup butter flavored Crisco
1/2 cup unsalted butter at room temperature
3/4 cup white sugar
3/4 cup brown sugar
1 tablespoon light corn syrup
1 tablespoon vanilla extract
1 egg
1 egg yolk
2.5 to 3 cups all purpose flour
2 teaspoons Kosher salt
1.5 teaspoons baking soda
1/8 teaspoon baking powder
3 cups roughly chopped Whoppers malt balls (I chopped most of them in half, some in smaller pieces)
3/4 cup milk chocolate chips
parchment paper
Preheat the oven to 325.  With a mixer fitted with the paddle attachment, cream together the Crisco, butter, white sugar and brown sugar on medium speed until light and fluffy.  Add the corn syrup and vanilla and mix well.  Add the egg and mix well.  Then add the egg yolk and mix well again.  On the lowest speed possible, add 2 cups flour, salt, baking soda, and baking powder and mix until almost combined.  Then, remove the bowl from the mixer and finish mixing the dough by hand.  If the cookie dough seems too soft, add extra flour 1/4 cup at a time.  (I used about 3 cups of flour).  Then add the chopped Whoppers candies and milk chocolate chips if you are using them.  (Paxton secret: when the cookie dough is finished, sprinkle 2 tablespoons of white sugar into the cookie dough and give it a few extra stirs, not too much as you don't want to over-stir the cookie dough.  We think this gives the cookies a special sparkle.)
Using a heaping tablespoon, drop dough onto a cookie sheet lined with parchment paper.  Bake at 325 for about 12 – 16 minutes, depending on the size of your cookies.  If your oven bakes unevenly, be sure to rotate the cookie sheet half-way through the baking time.  Cookies are ready to come out of the oven when they are golden brown and not too raw-looking in the center.  Let the cookies cool on the cookie sheet for a minute or two, so they can set up.  Using a pancake spatula, transfer cookies to a cooling rack.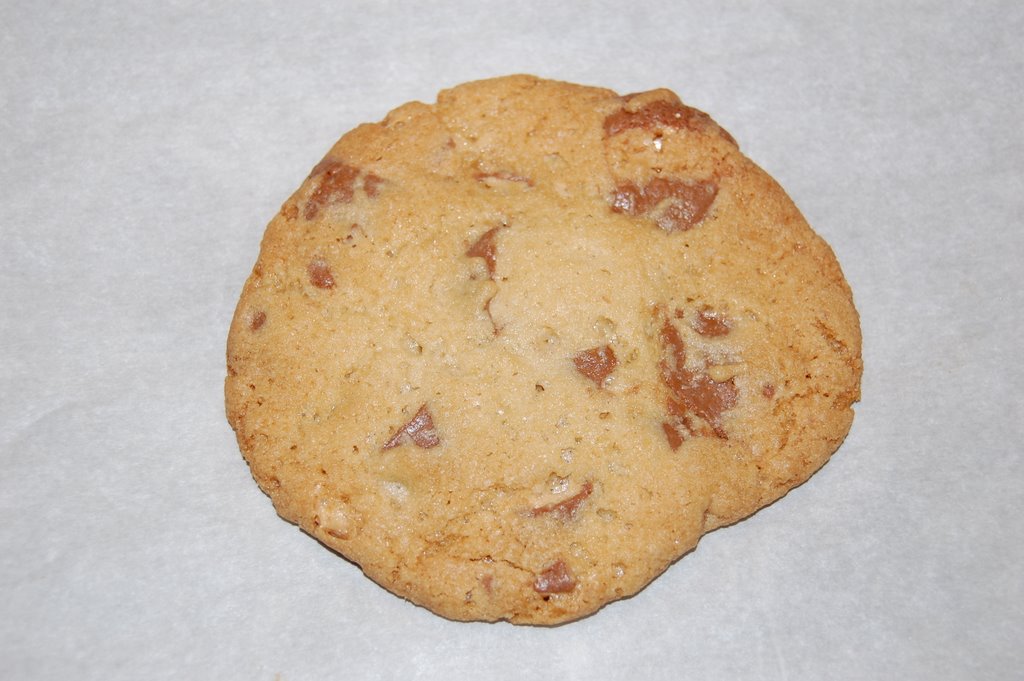 This is what a cookie will look like right out of the oven – not too bad, but it's a little flat looking.  So, to give the cookie more texture, I use my fingers to gently squeeze the outer edge of the cookie towards the center to create more "crinkles."  Do this when the cookies are still warm on the cookie sheet, before you transfer them to a cooling rack.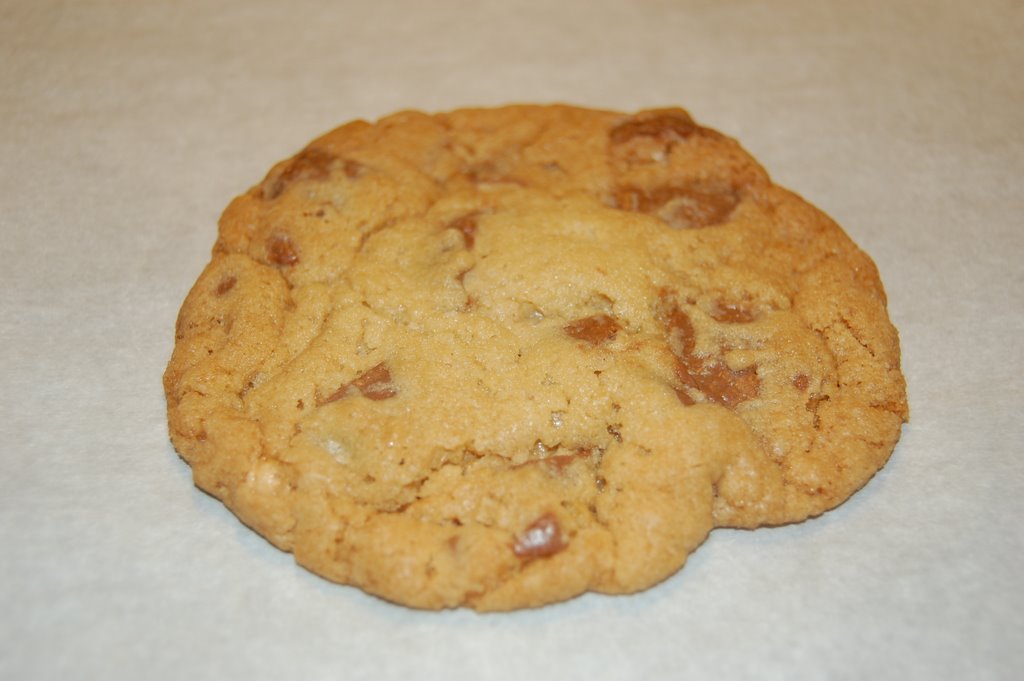 This is what the cookie looks like after the little squeezes.  Just a little extra texture.  Pretty cookies = awesome cookies.
*Special note: while warm cookies fresh from the oven are yummy, these cookies actually taste better once they have fully cooled to room temperature.  This gives the Whoppers candies time to cool down.  Otherwise, hot Whoppers are too chewy and will get stuck in your teeth – in a bad way.  Cool Whoppers are crunchy and quite delicious in the cookies. Enjoy!
Have you ever turned a favorite candy into a cookie or dessert?  Please share!