There is a Cherokee legend that goes something like this :
An old Cherokee is teaching his grandson about life. "A fight is going on inside me," he said to the boy.
"It is a terrible fight and it is between two wolves. One is evil – he is anger, envy, sorrow, regret, greed, arrogance, self-pity, guilt, resentment, inferiority, lies, false pride, superiority, and ego." He continued, "The other is good – he is joy, peace, love, hope, serenity, humility, kindness, benevolence, empathy, generosity, truth, compassion, and faith. The same fight is going on inside you – and inside every other person, too."
The grandson thought about it for a minute and then asked his grandfather, "Which wolf will win?"
The old Cherokee simply replied, "The one you feed."
The wolf we feed is the one that grows. It's simple. It makes sense.  But I would also add that the wolf we feed also draws the rest of the pack; what we choose to place our attention on attracts more of the same.  Lately I have been meditating on deliberate creation and the law of attraction. That which you give attention to, you attract into your life.
It's really quite powerful.
You see, our thoughts are like magnets. What we think about or even worry/stress out about, is attracted to and brought into our experience. We truly create our own experience in this life, and it starts with our thoughts, or the wolf we choose to feed.
Now, it's not like every single fleeting thought becomes reality or that every single thing we think about immediately becomes part of our experience. But, the more we dwell on something, or meditate on it, the stronger the attraction for such a thing becomes.
I know for myself that it is true. What I spend my time thinking about, and what I give my attention to, does come into my experience, whether it is intentional or not.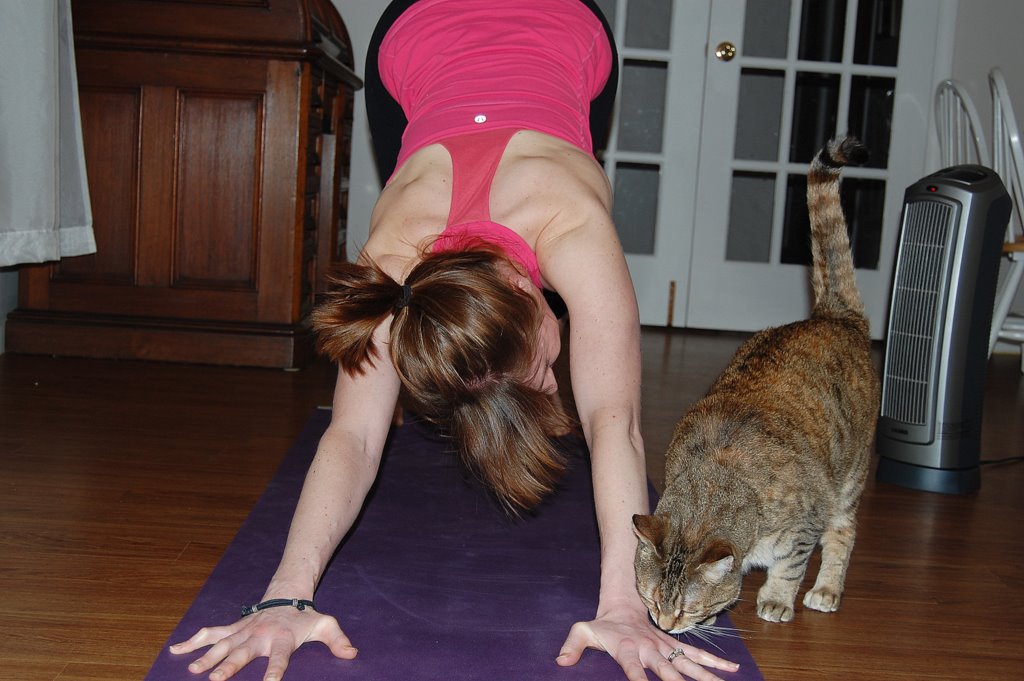 True story: A few weeks ago I found out that my community yoga class at our public library lost its funding, so the class would be ending.  I very easily could have chosen to feed the wolf of self-doubt, shame, anger, and so on.  I could have called all of my family and friends and asked them to feel sorry for me.  I could have taken this news to mean that I'm a failure.
Of course I was upset about this news, but I immediately shifted my thoughts to, "Well, the universe must have something else wonderful coming along, and this is just part of that transition."  I did call my family and friends and I asked that they just think positive thoughts for me that day.  I made sure to practice yoga that evening, just to move that stuck energy of worry and self doubt that I could feel weighing heavily in my body. I left my yoga practice feeling lighter, brighter, and confident that there must be something else coming along that would be wonderful and I was ready for it.
That evening, I received a text message from the owner of a yoga studio in Tulsa, asking me if I would be interested in teaching a class starting in March. I immediately replied yes! I had been working hard over the past few weeks to get to know the teachers at this studio and be on their teaching schedule.
Last Monday night was my first class at this studio, and the energy was awesome. Everyone was so lit up and energized, I could feel the room humming. It was a fabulous affirmation that I was doing exactly what I needed to be doing.
And, I am working out the final details to keep my community yoga class going, despite losing our meeting space at the library.  I'm hopeful that our next meeting space will draw even more students to practice with us.
Some might say that day a few weeks ago was purely coincidence. But, I know how powerful my thoughts are. I know that I create my own experience here. I believe in the law of attraction and I am ready for more deliberate creation.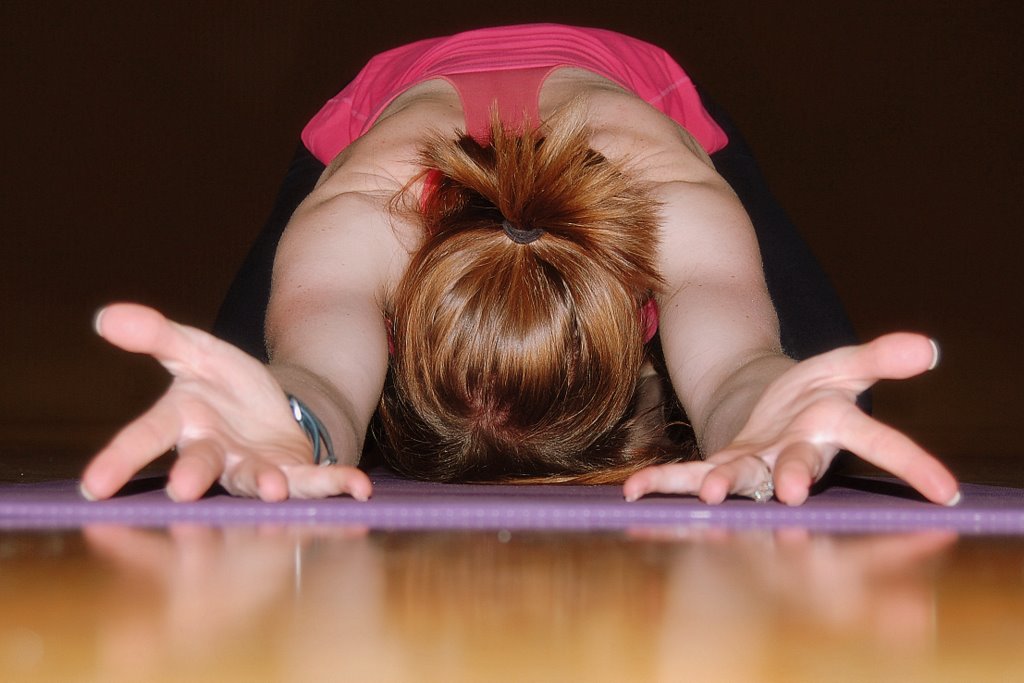 So, here it goes:
I want to create the best power yoga studio & community ever. I want to bring this light and love to Tulsa, Oklahoma. My studio will be humming with energy. Students will have the best experience ever and will think to themselves, "I can't wait to come back tomorrow for another class!" Each class will be full, mat-to-mat. We'll be the talk of the town!  And, all of this will be effortless. Yes, I will need to put together a business plan, find funding, etc. But, it won't be hard. It won't be a struggle. It will be an absolute joy.
There, I said it.
Which wolf are you feeding with your thoughts, your words, and your intentions?
With open palms,
Chelsea