Well, it's another snowy day here in Oklahoma …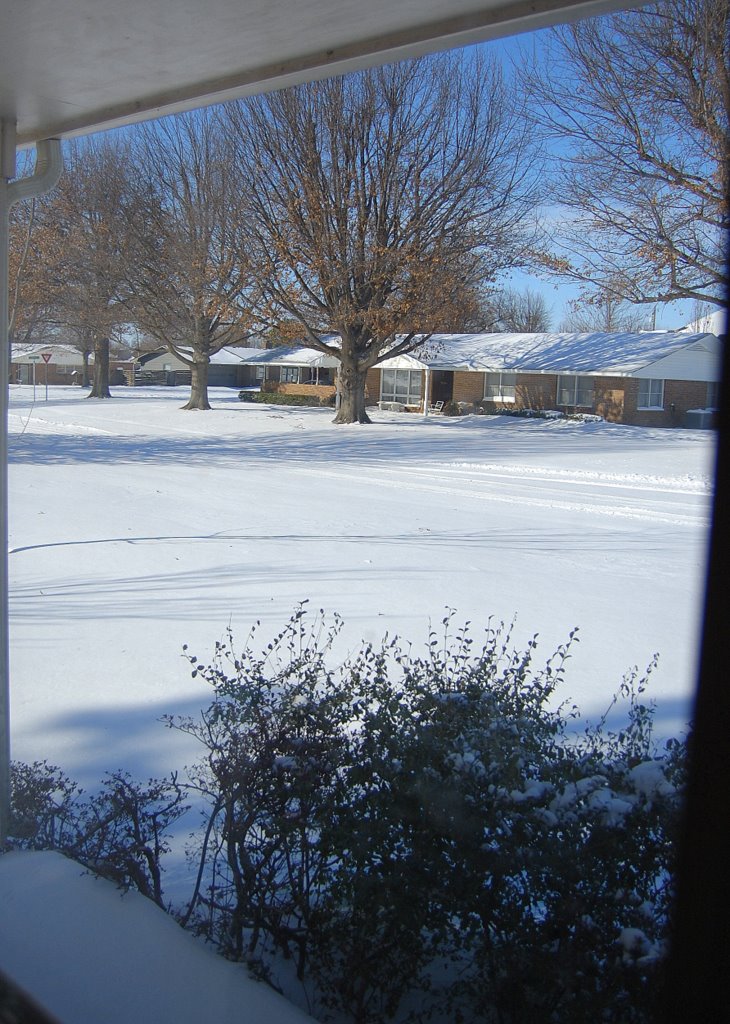 which can only lead to hours spent in the kitchen and the best idea ever.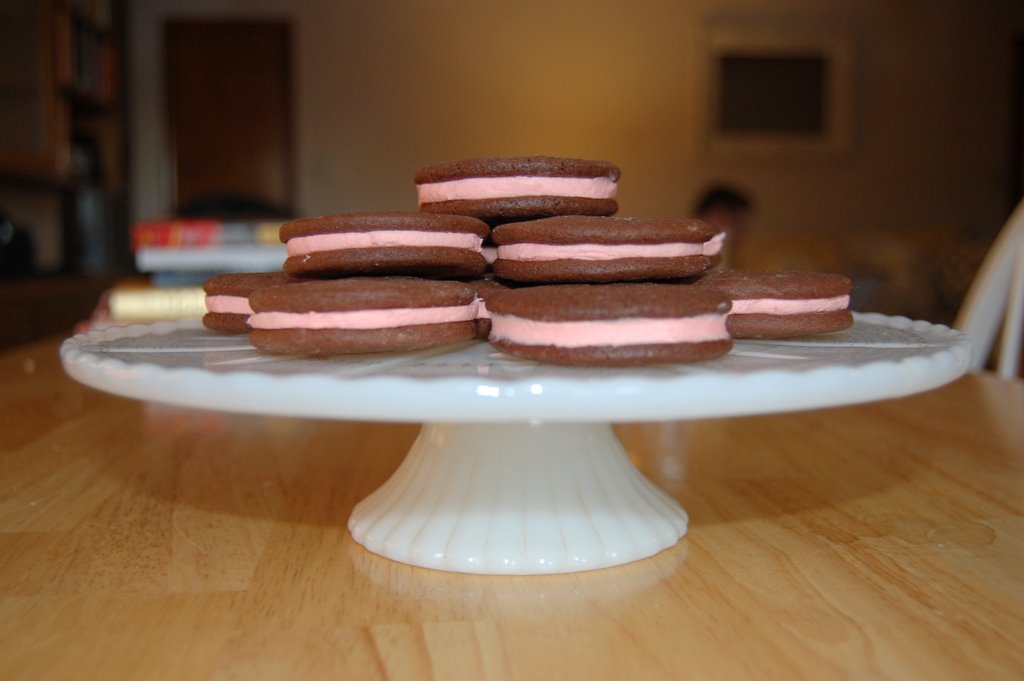 Homemade.Oreos.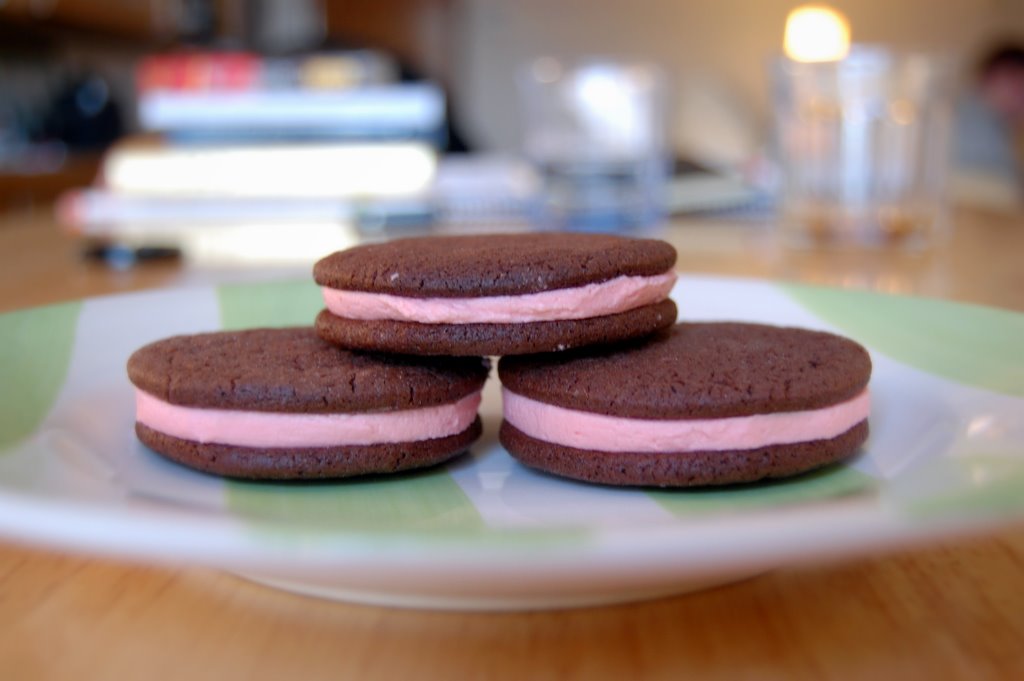 Oh it gets better.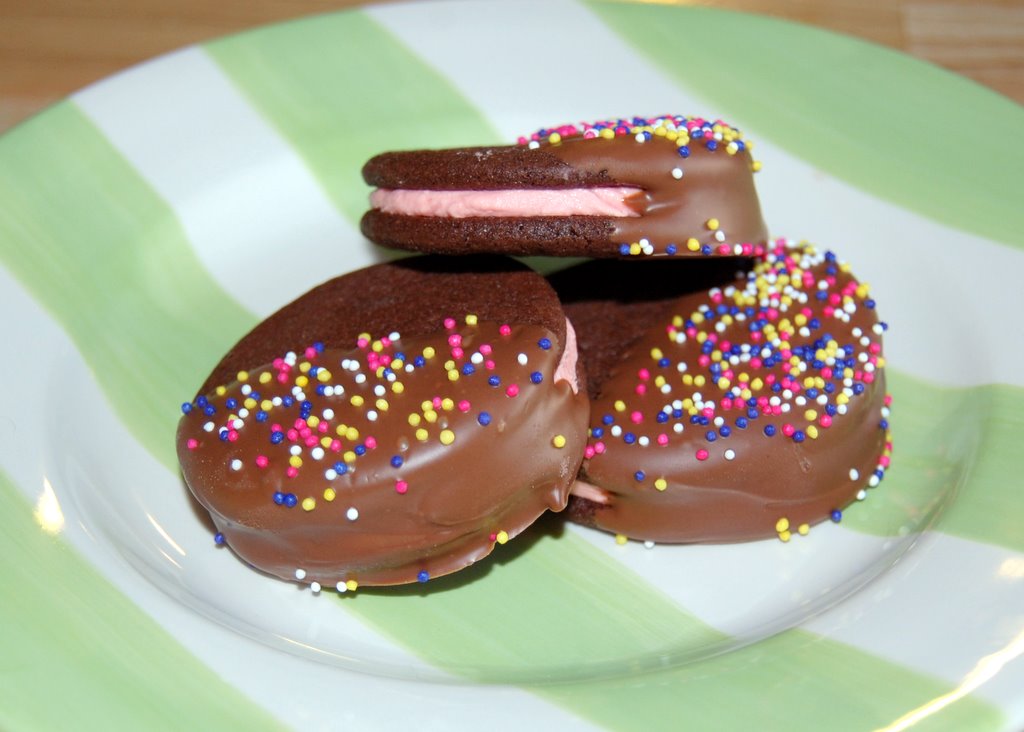 Chocolate dipped Oreos with sprinkles.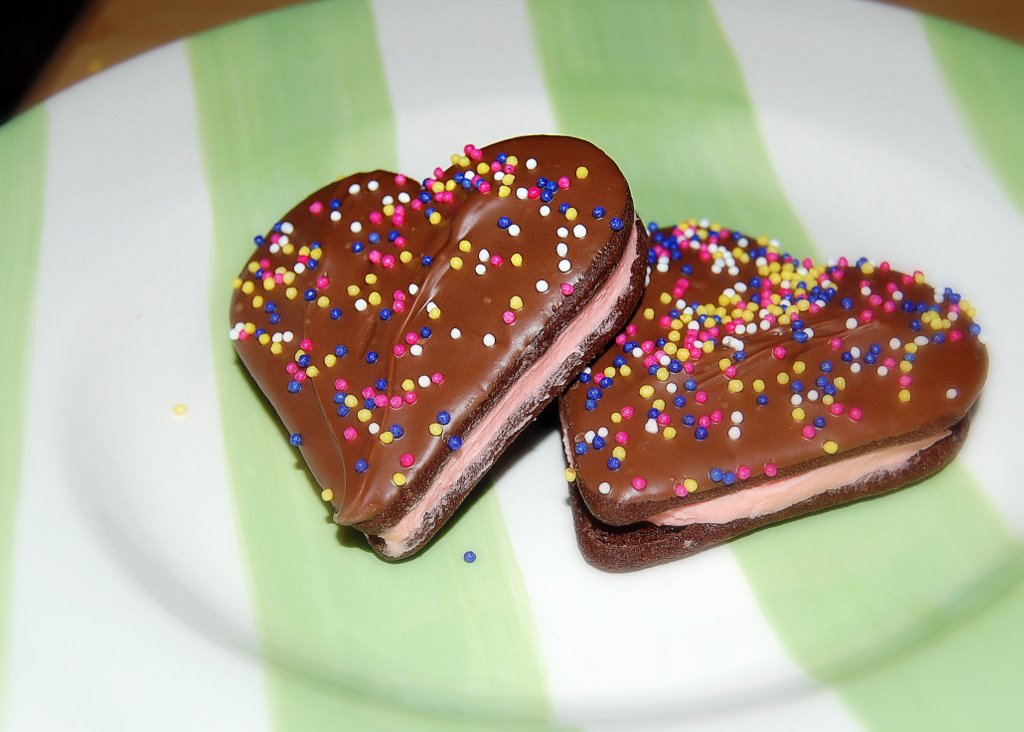 And heart-shaped Oreos.  Is there anything cuter?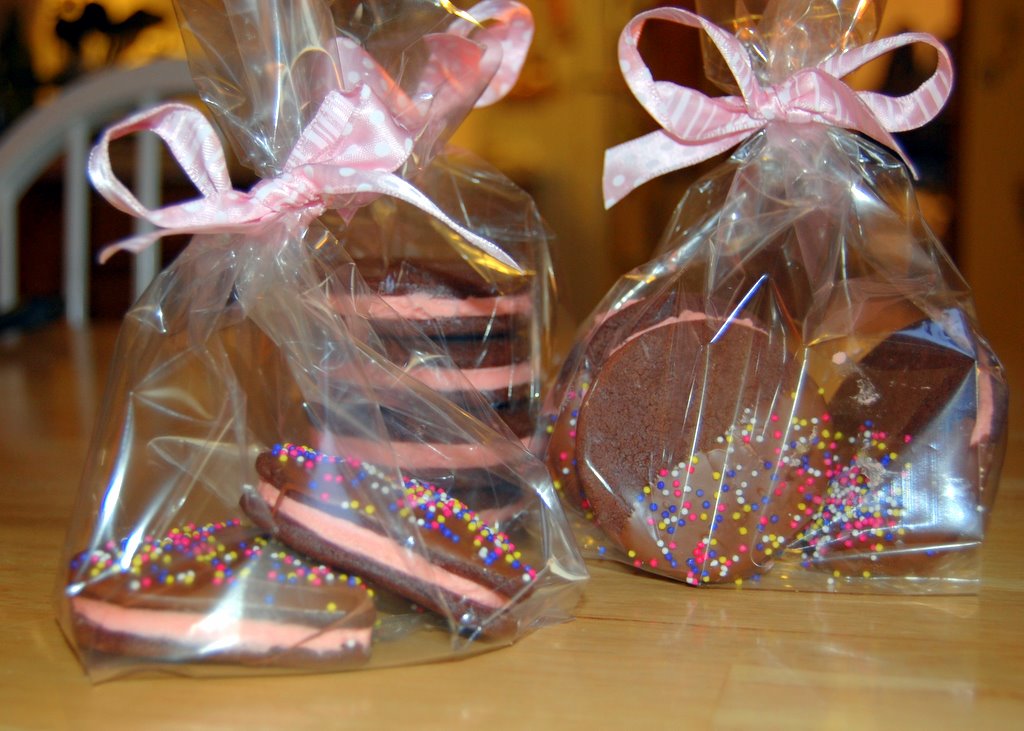 Wrapped in bows?  Yes, they can be even cuter.  This brilliant idea came to me just in time for Valentine's Day.  So, if you have a sweetie you'd like to send some sweets to, I can make these and wrap them up for you.  I can even ship them.  If you are reading this blog, chances are you know how to get a hold of me, and we can talk.  There's also a "contact" tab in case you don't know how to reach me.  I can also put together a Valentine's Day basket full of other goodies.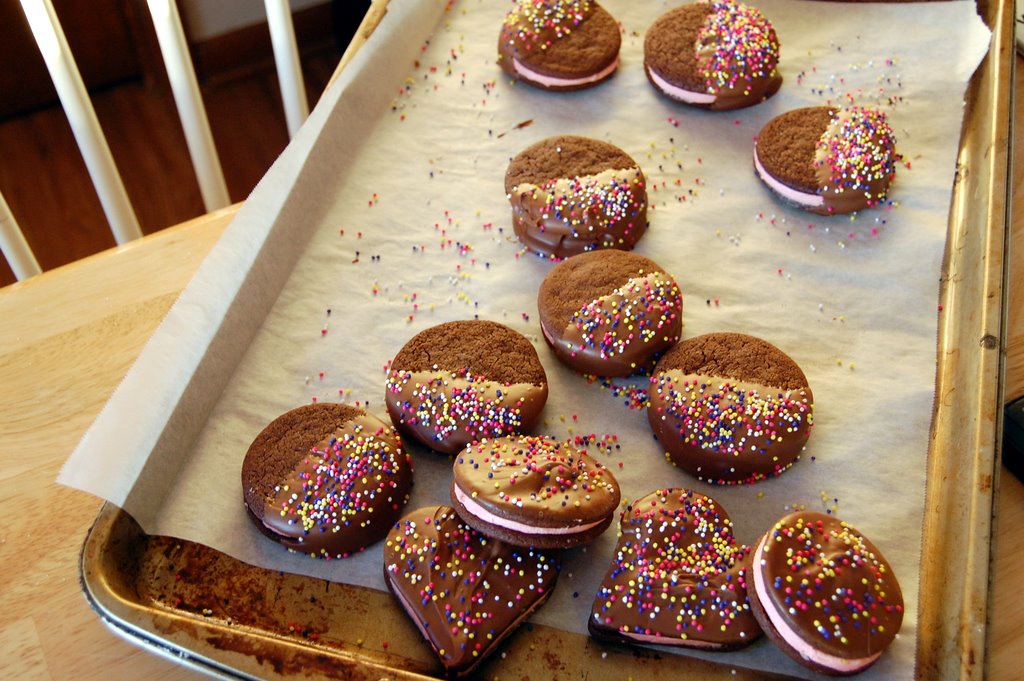 Obviously I have no problem making tons of sweet pretty things… but just in case your sweetie prefers the Dark Side instead of pink bows and sprinkles… don't worry.  I've got you covered.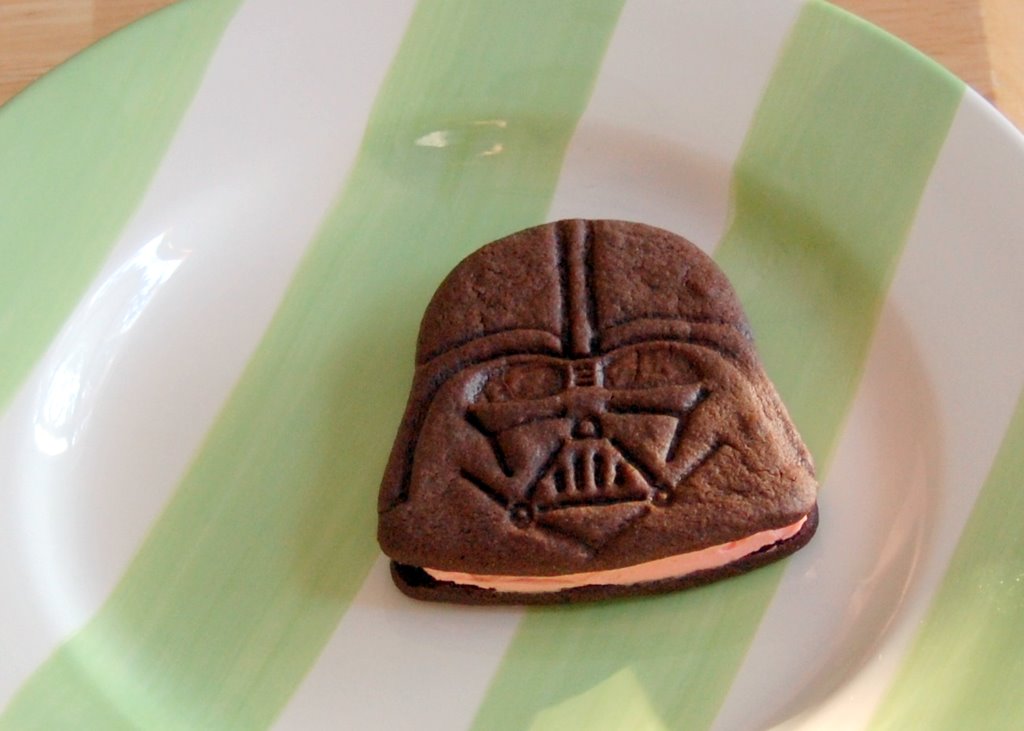 I can also do 3 other Star Wars sandwich cookies, in case you'd like to go for the Star Wars theme.  I prefer this little guy because the chocolate wafer cookie goes so well with his helmet.  But that's just me.  I also think he goes well with hearts.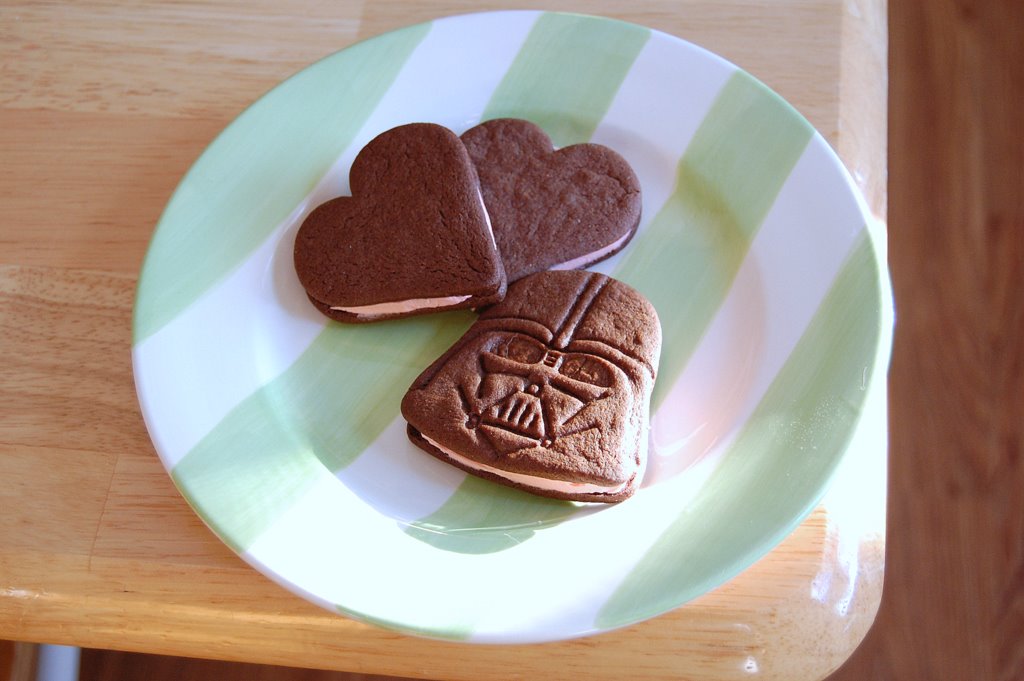 It's time to stop day dreaming about chocolate and cookies and time to go do some yoga in the front room, next to my space heater.  Hope you had a fun and productive snow day!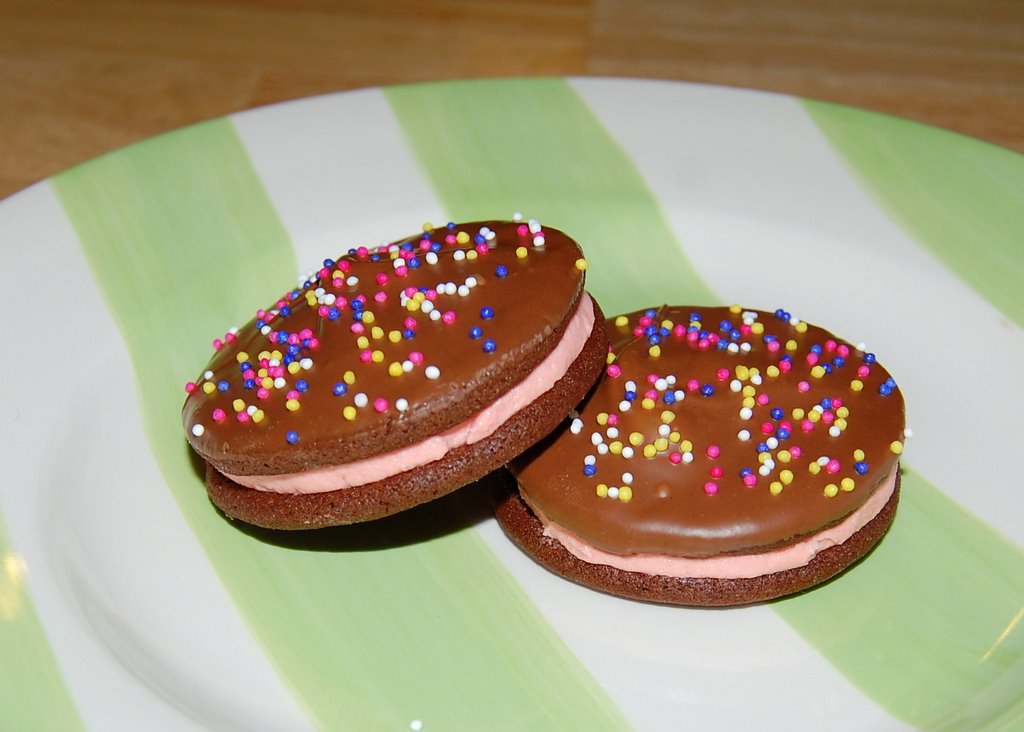 Peace,
Chelsea