Hello everyone!  Today is day 3 of my 40 Days to Personal Revolution.  Just thought I would occasionally post pictures and thoughts about my experience with the program.  Here's a view from my yoga mat: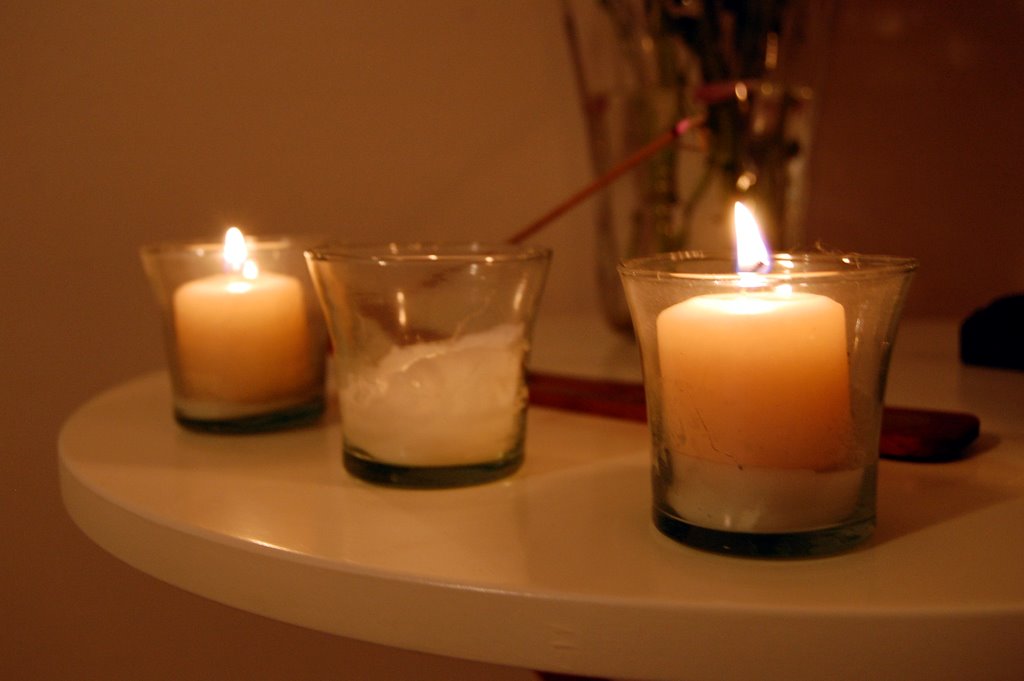 I think it's really important to carve out a space for meditation and yoga practice at home.   It really helps me get into a regular routine if there is a regular place where I unroll my yoga mat that is free from distraction – like the phone or computer.  We don't use our formal dining room very often, so I moved the table against the wall and I practice meditation and yoga in this room.  It's a quiet space in the house that has a large window, so the natural lighting is really nice.
I also like to set the mood for my home practice with incense, candles, and a little heat from the help of my small space heater.  While I am on my mat in this room I listen to music and podcasts.  My favorite podcasts are from Philip Urso; you can find his podcasts for free on iTunes.
I am also in the process of downloading some music from Antje Duvekot.  She's a singer/songwriter I had the pleasure of seeing in concert a few years ago in Harvard Square at Club Passim.   She has a beautiful voice and the lyrics are sweet and meaningful, so her songs are great for deep stretches and savasana towards the end of a yoga class.
Those are just a few things I do at home to help me with my meditation and yoga practice – what do you do at home?  Please share!
Peace,
Chelsea