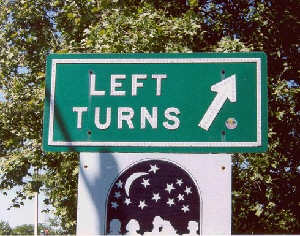 The streets in Boston make about as much sense as this sign above.  This is a picture from Boston's Storrow Drive, also known as where the locals pretend that they are in the Indy 500.
I used to drive this stretch of road everyday to work – sometimes the traffic moved at a snail's pace and other times it was a snap to get to work on time.  During my first few years of living in Boston, getting on to Storrow Drive was an absolute mystery because street signs are pretty much nonexistent.  Once I learned how to navigate the city – pre GPS – I felt like I had been inducted to a secret club.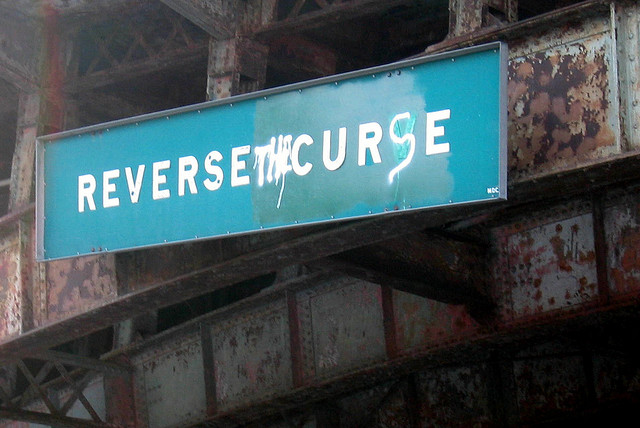 My first and only accident in Boston was on Storrow Drive, when the slick icy roads prevented me from stopping in time as a car in front of me suddenly came to a halt.  Thankfully both drivers and cars were safe, and there was a police officer close by, so he was able to assist us to the shoulder.
After this accident, I started taking the Mass Pike to work.  I decided that I had cried enough tears on Storrow Drive – from being utterly lost, to frustrated with the traffic, and startled after an accident.  Even if it cost a few extra dollars in tolls, the peace of mind from taking the turnpike far outweighed the cost for my daily commute.
Earlier this month, I returned to Boston.  As soon as we landed, my partner and I rented a car and set out in the Boston after-work traffic.  And yes, we paid a visit to Storrow Drive and drove through the city.
I immediately started to cry.  At first I wasn't sure why I was getting teary eyed.  Was it seeing the bright autumn colors?  Was it seeing very familiar sites such as the Citgo sign, the Charles River, or the Boston city skyline?  Nope.  I realized just how much I missed this concrete maze of roads.  These ugly, confusing, twisting, roads moved me to tears yet again.
Nothing had really changed on Storrow - the traffic was still pretty terrible, the signs were still misleading, and the drivers were still erratic at best.  The thing that had changed was my mind.
Instead of being afraid of or frustrated with Storrow Drive, I was ecstatic to be exactly where I was – right smack dab in the middle of thick Boston traffic.  And I was so happy.
What led to my experience being different?
A shift happened.
One of the most important lessons I learned a year ago during Level I teacher training is that pain is inevitable, but suffering is optional.  If happiness is a choice (which I believe it is), then suffering is an option.
For me, this means that we all experience a range of things in our lives, and yes sometimes even pain whether it be physical or emotional.  What we do with that pain is our choice.  Pain, in essence, is information.  We can choose to attach meaning to this information that can be liberating or debilitating.  An injury can be our best teacher or it can our worst enemy.  The choice is ours to make.
In that moment of congested city traffic, the information was the same as countless times before.  I was in a car in Boston traffic and I was crying.  But my experience of it was completely different this time.  These were tears of joy, not of frustration, anger, or fear. On some level, I chose to be happy.  I chose to be completely content with the what was happening in that moment.
I shifted my vision.
On the yoga mat, we experience deep sensations in our bodies.  It's a myth that all yoga instructors are super flexible.  I am not.  I have really tight hips and hamstrings, which is exactly why I practice yoga.  When I allow myself to breathe through these deep sensations without judgment of my body or my yoga practice, I have a much better time on the mat.  This is true in every other situation in my life.  Yoga helps me to be less reactive and more creative, more powerful.
"When you change the way you look at things, the things you look at change." – Wayne Dyer
I love this quote.  Even Boston city traffic can be transformed.  And for anyone who has been caught in Red Sox traffic, you know this is no small miracle.
What shift is possible for you?
Peace,
Chelsea