Well, maybe not millions of peaches, but I did stop at a farm stand yesterday and bought a large bucket full of local peaches and nectarines.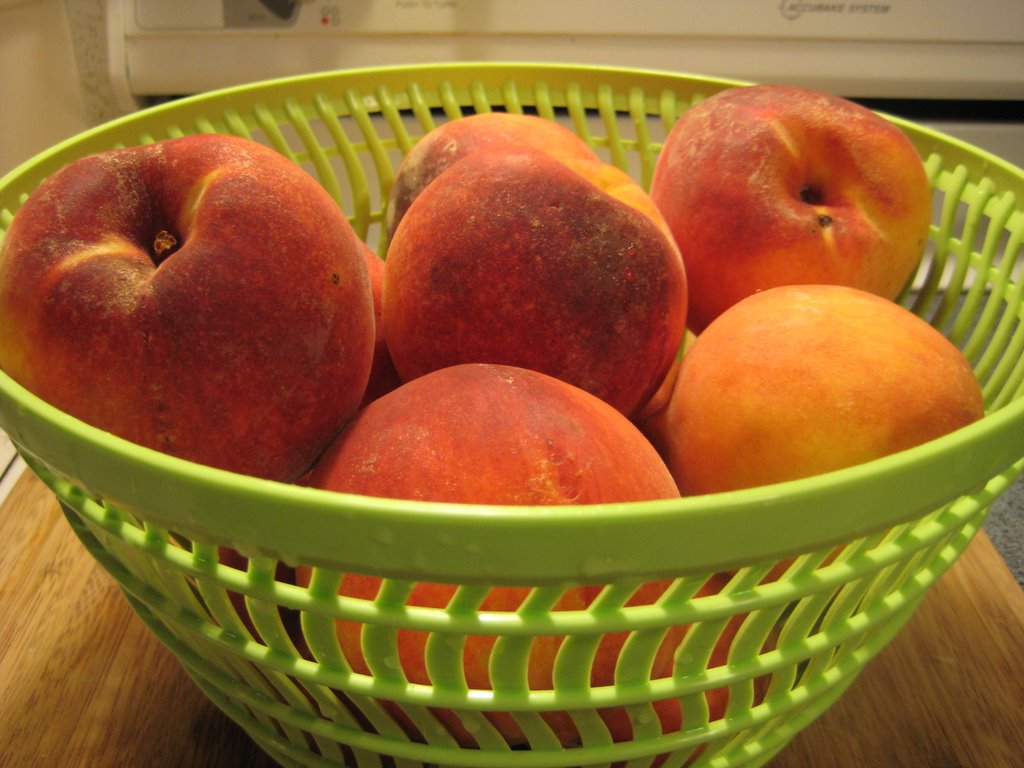 I was going to go with a smaller bucket of fruit, but then I thought I definitely need to make a cobbler of sorts.  It's just that time.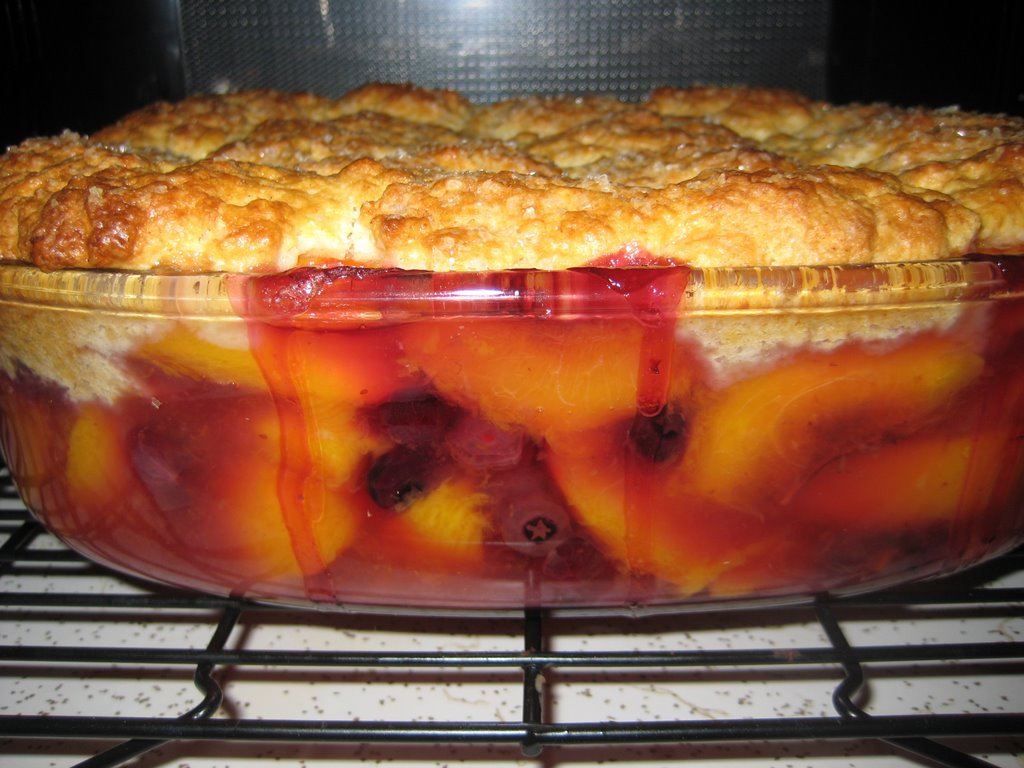 After sifting through a dozen or so peach recipes, I decided to go with something that would blend the best of Barefoot Contessa and Martha Stewart – these ladies never let me down.  I used Martha's recipe, but I followed Ina's directions to peel the peaches.  I also added the zest of one lemon and an extra tablespoon of lemon juice.  I didn't have a vanilla bean, so I added 1 teaspoon of vanilla extract to the cobbler topping.  I also wasn't feeling the ginger tonight, so I left it out.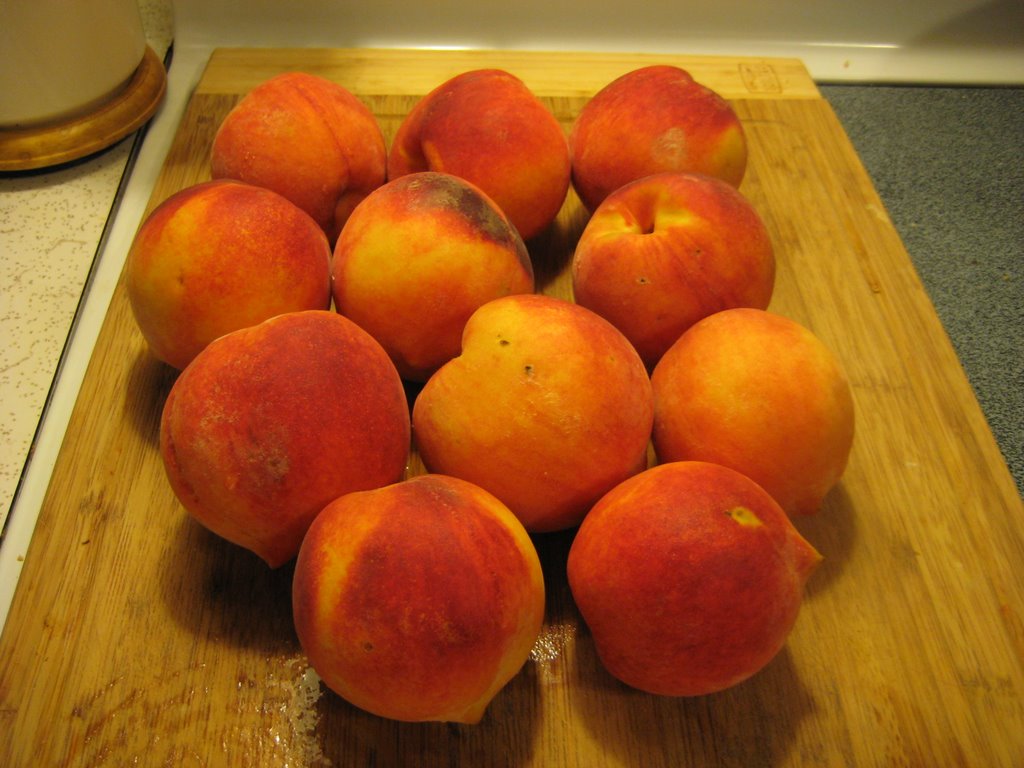 Rinse 10 – 12 peaches really well and set on a cutting board near your stove.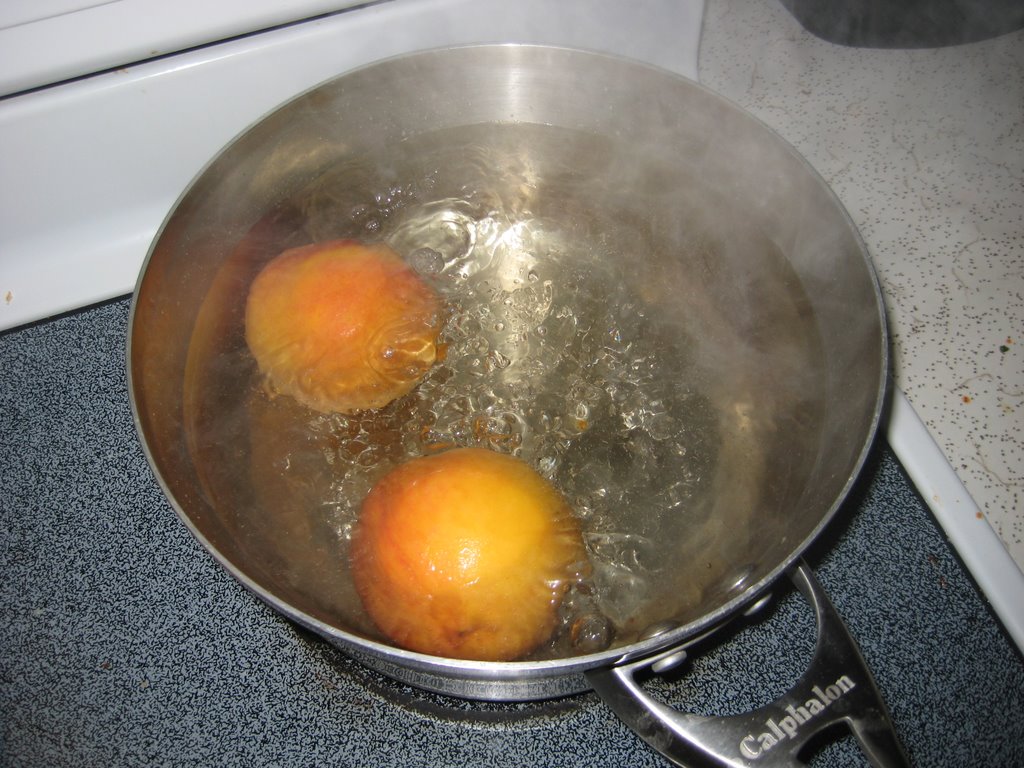 Bring a large pot of water to a boil.   Place 2 peaches in the water at a time and cook for about a minute or so.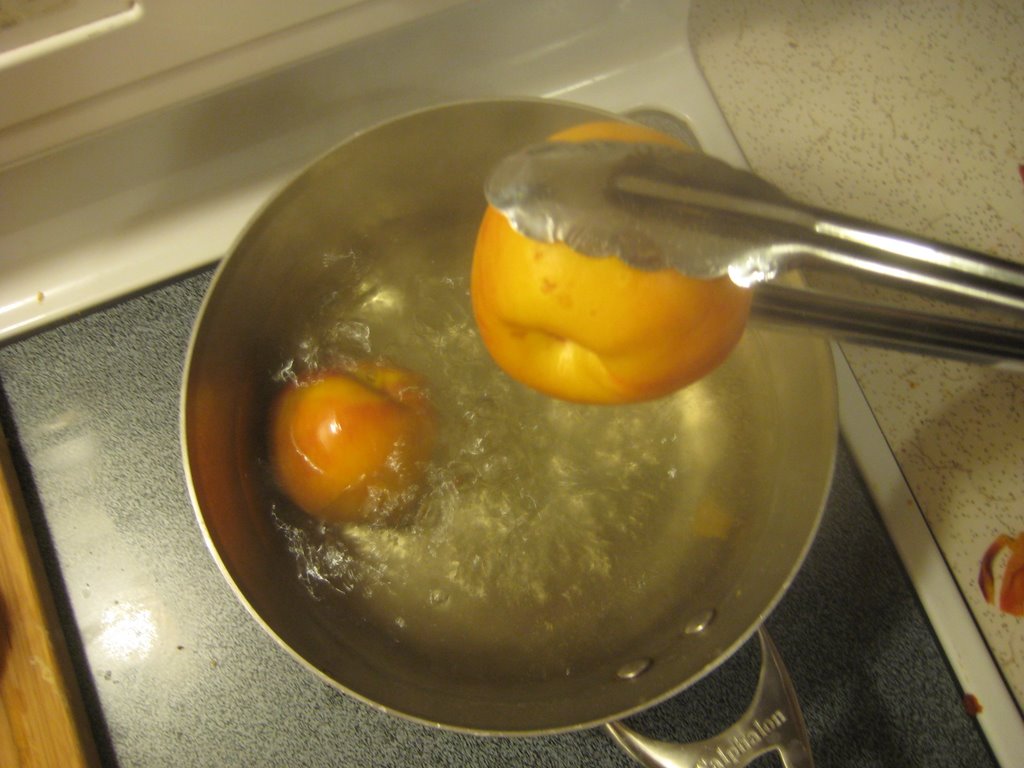 Carefully remove the peaches and place them in a cold water bath for a few seconds.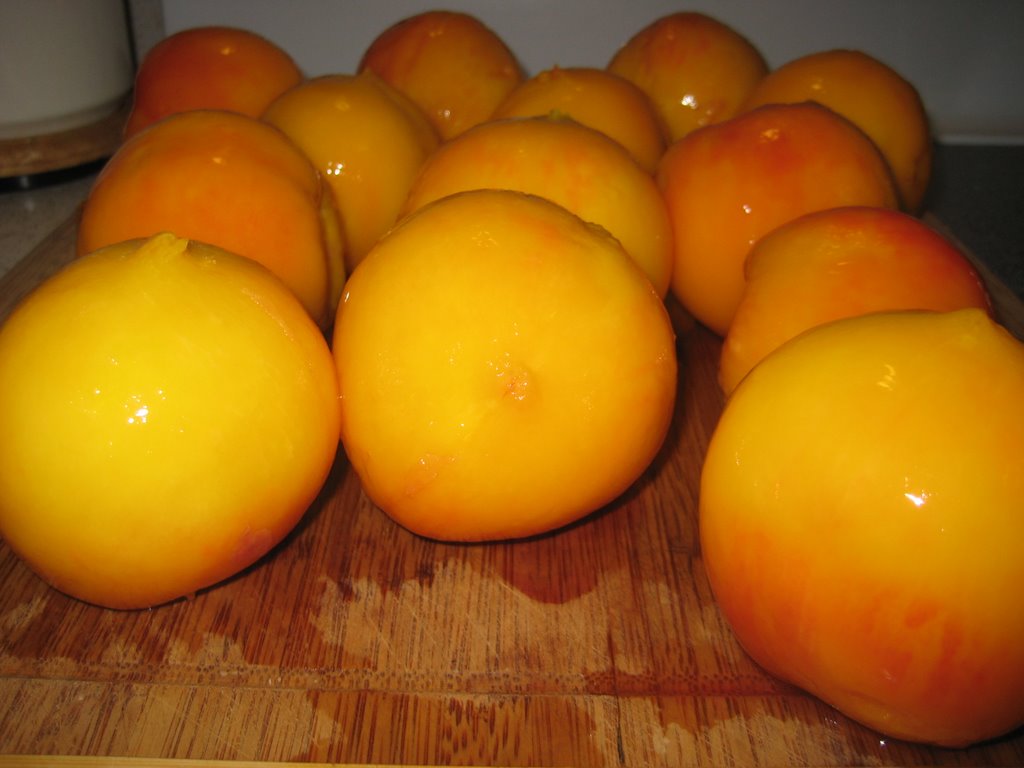 Gently remove the skins and return the peaches to the cutting board.  Using a paring knife, cut the peaches into large wedges – be careful!  They are slippery little suckers!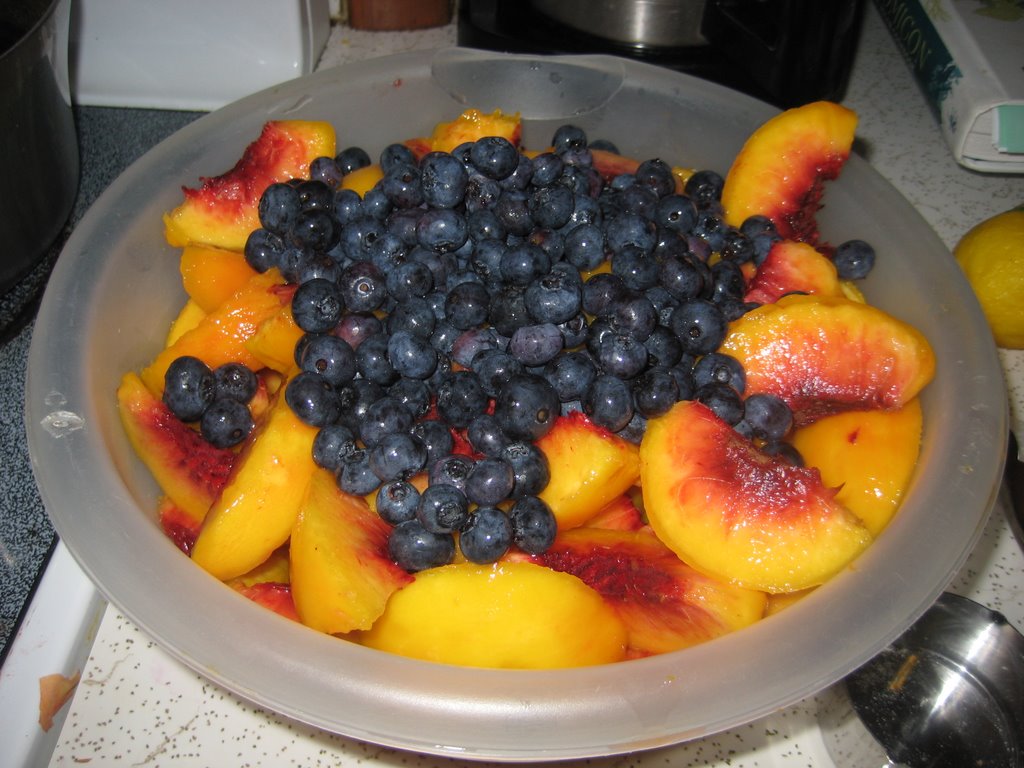 Place the peaches, blueberries, sugar, cornstarch, lemon juice, and lemon zest in a large bowl.  Toss to coat the peaches and blueberries evenly.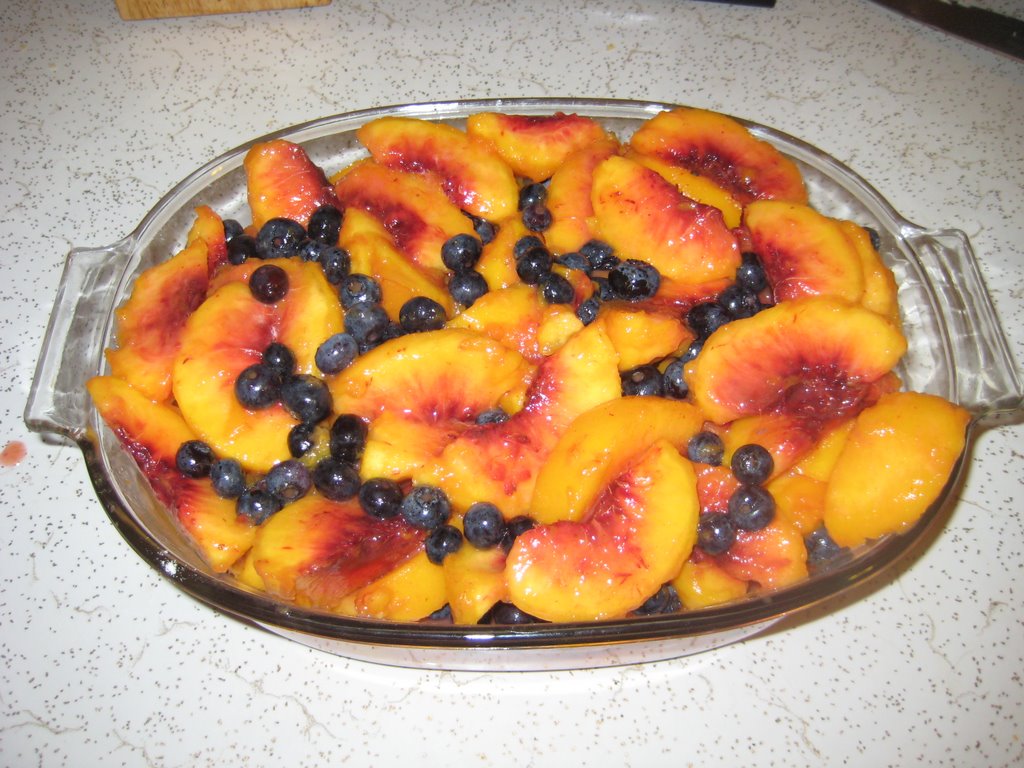 Pour into a large baking dish and set aside.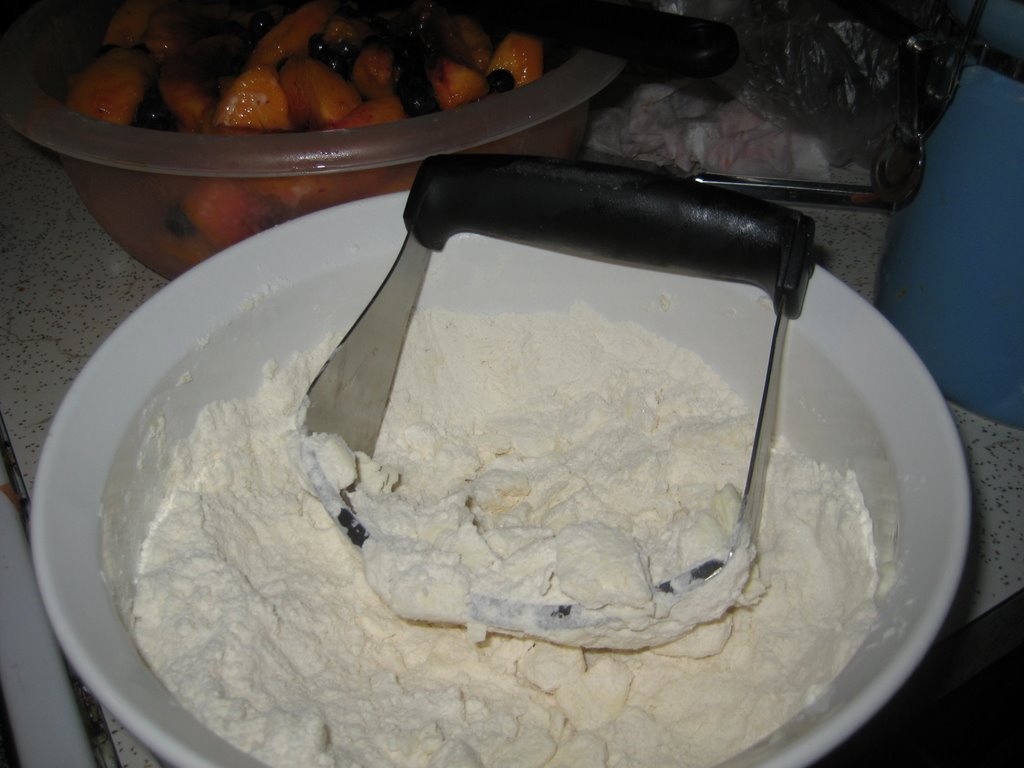 Whisk together the flour, baking powder, salt, and sugar.  Cut butter into the flour mixture until the butter is the size of peas.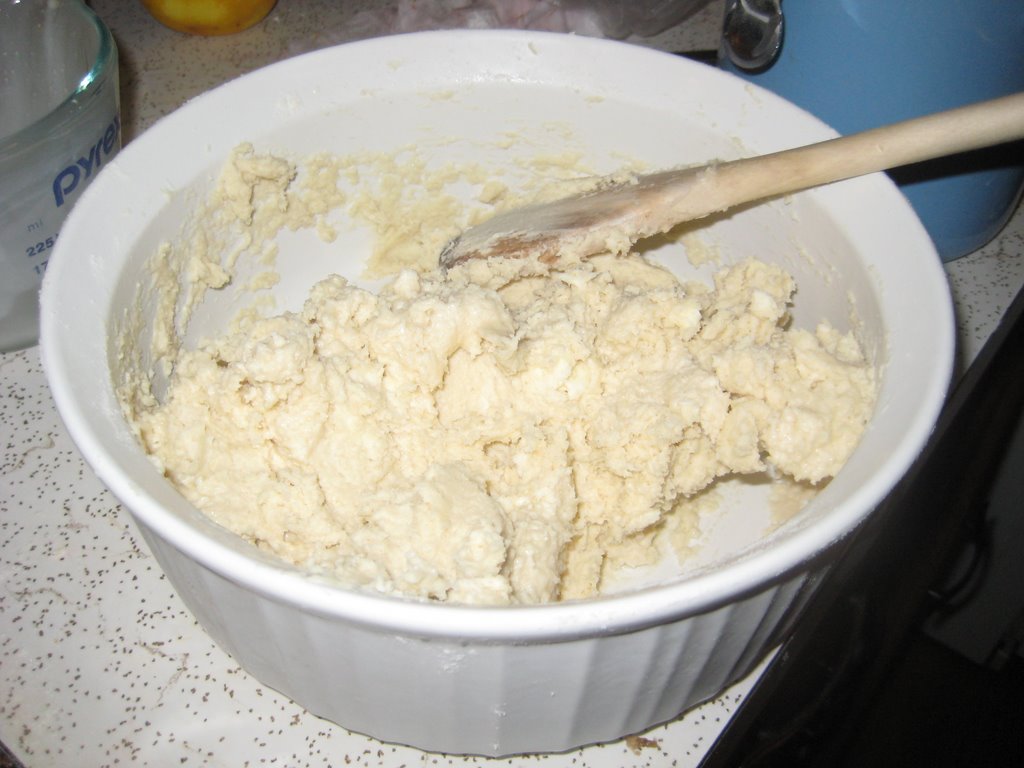 Add the vanilla extract to the cream and then add it to the flour mixture.  Stir until it forms a soft dough.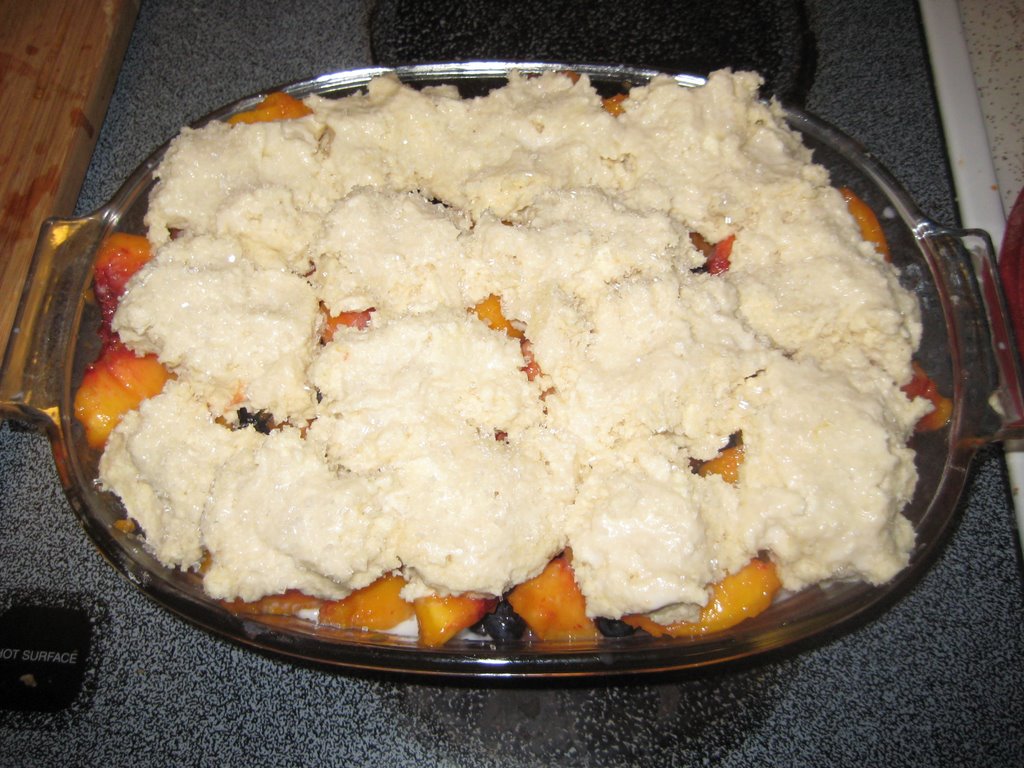 Separate the dough into small, even balls and place on top of the fruit.  Brush the dough with cream (I used milk) and sprinkle with sanding sugar.  Bake at 375 for about 50 minutes, rotating the pan half way through baking.  (Be sure to place a cookie sheet under your pan to catch the drippings!)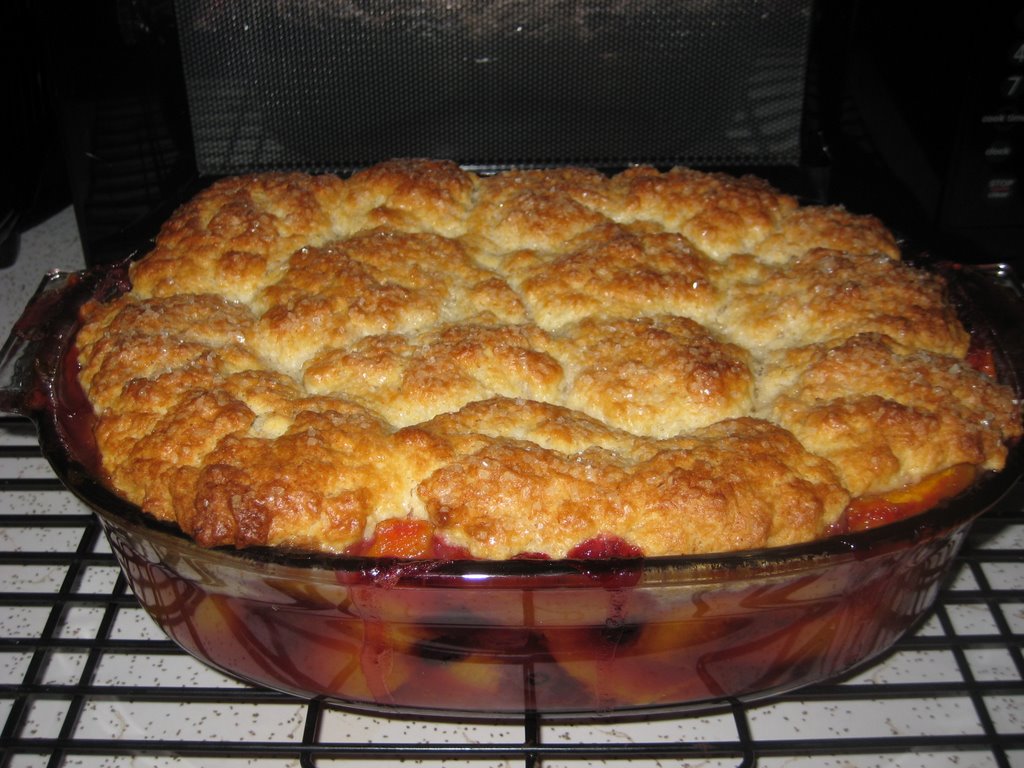 Allow to cool on a rack for at least an hour before digging in.  Practice patience, my friends.  The juices need to set.  Trust me on this.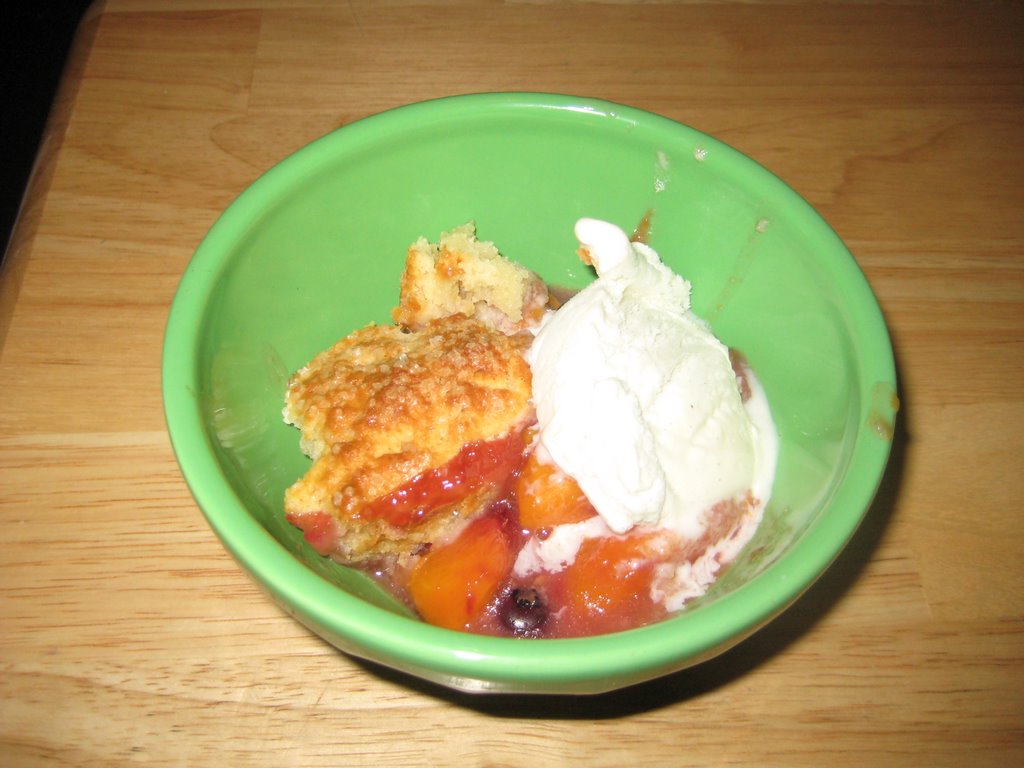 Top this beautiful cobbler with vanilla bean ice cream, and you are in business.
Peace and peaches.